Hiya my friends!
So today I'll be doing the next Star Wars movie, and since I'm doing everything in chronological order, the movie I do today is…
…Rogue One!
Please remember that there are SPOILERS for the movie.
Thank you.
Rogue One
First off the poster.
Feast your eyes upon it!
The AT-AT's in the middle, the Death Star and Darth Vader looming above them all, K-2S0 right by Jyn, it's all just so amazing.
The story for this movie I found quite interesting and enjoyable. It was fun to see the Rogue One team get the plans for the Death Star, and seeing Darth Vader in it was my favourite part.
Here are my ratings!
Acting
The actors Disney and Lucasfilm found for this movie are really good. They all did amazing jobs portraying their characters.
Forest Whitaker (Saw Gerrera's actor) did a great job playing the now almost insane Saw Gerrera.
The dialogue was very good for this. Better than the Prequels. (but I LIKE the Prequels dialogue more)
Costumes/makeup
The makeup and costumes for this was just so good!
The Darth Vader suit looked amazing, Saw's crazy life support system looked awesome. (but IDK if it's CGI or a costume)
Special effects
So good! Just everything looked so nice, and crisp, and REAL!
It was amazing!
Favourite character in the film
Chopper from Star Wars Rebels!
It's so awesome that's in it, so if he's here, that must mean the rest of the Ghost crew is nearby.
Also, I really like K-2S0.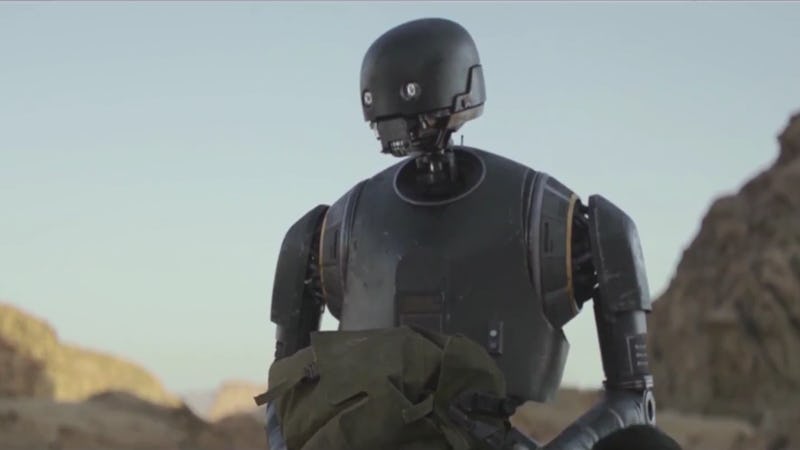 He's so sassy and acts like a teenager, it's hilarious.
---
Overall, it's a really interesting movie and very well made.
If you haven't watched it yet, you should.
There are lots of cool/interesting characters and it's totally worth watching.
Thanks so much for reading, and I'll see you in the next post!
~Amelia🦩